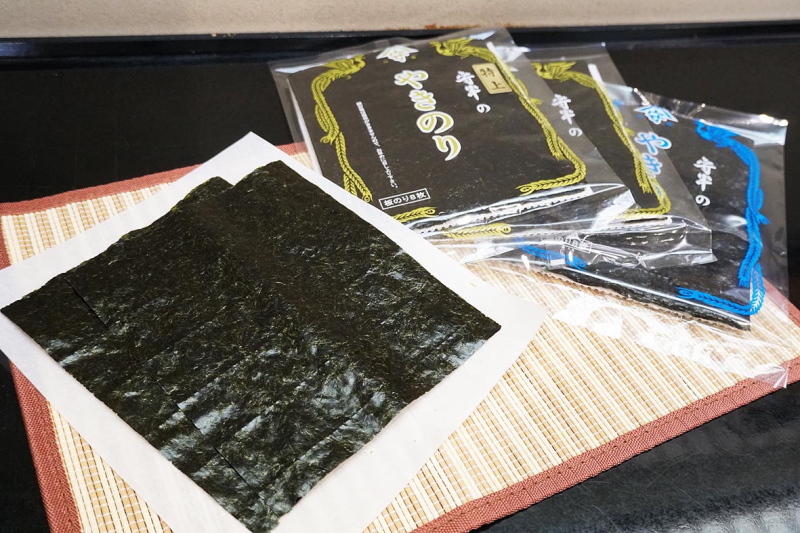 Nori (dried seaweed) is a must for Japanese meals. It is actually a superfood that contains many nutrients such as protein, calcium, and vitamins in balanced ratios.
Did you know that Omori in Ota City is the birthplace of nori production?
Nori has been produced in Omori in Ota City since around the middle of the Edo period. Omori's nori boasted the best flavor and production volume nationwide, and the methods of nori production and processing spread throughout Japan from Omori. However, due to several reasons, including a harbor improvement plan, in 1962 it was decided that the fishery would be abandoned, and in spring of 1963, the curtain came down on the 300-year history of nori production in Ota City. However, there are still many nori-related businesses remaining in Ota City even now, making it an important location for nori distribution in Japan.
Today, we will be introducing lots of information about nori, from the history of Omori nori to using nori to put a twist on recipes.